TTS Container, Bulk, Tank products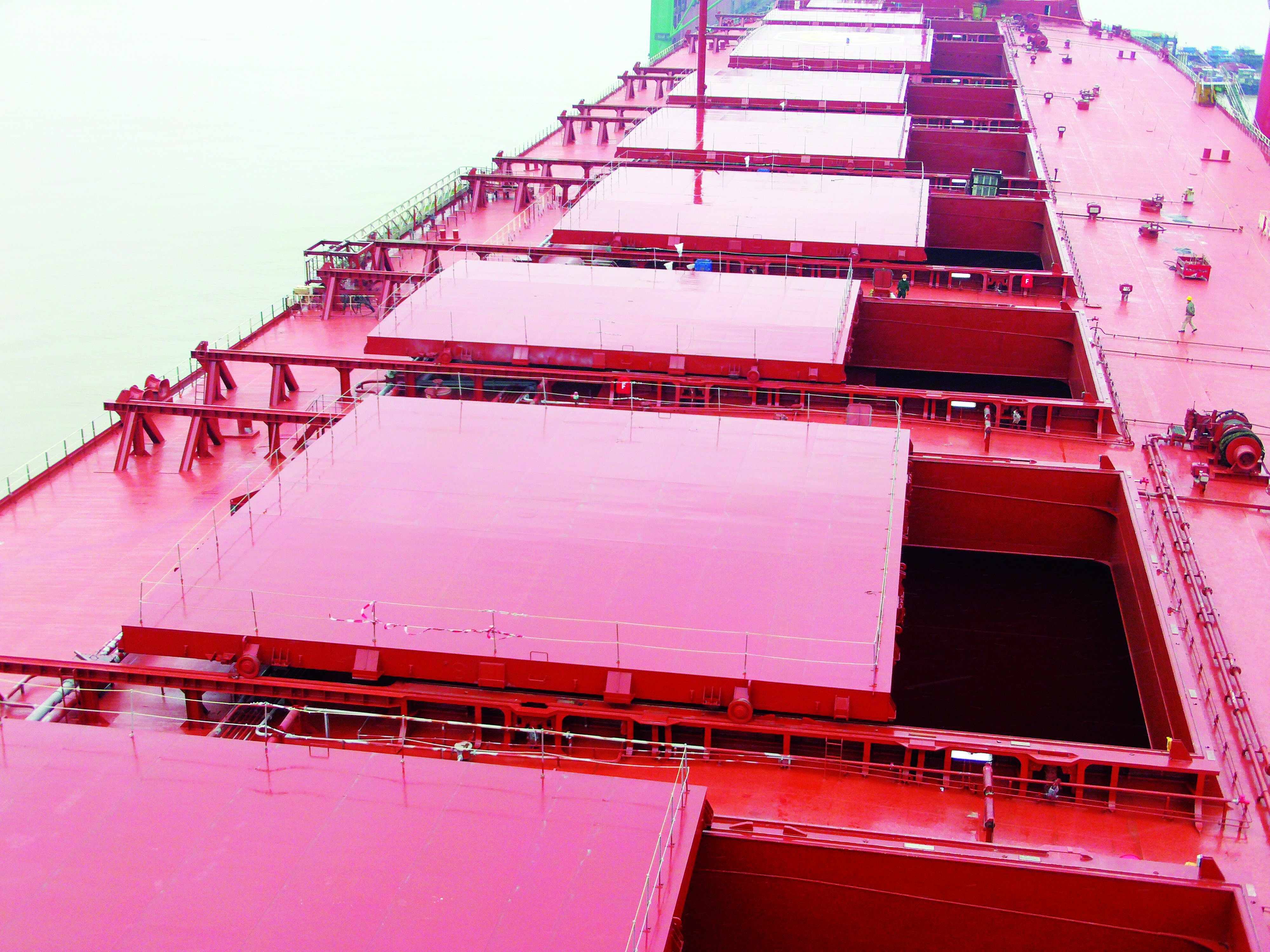 Containerships
MacGregor supplies a wide range of functional TTS products for the world's container fleet. Since the development of the first containership, we were involved in the creation of lift-on/lift-off hatch cover systems. Use of advanced stress-calculation systems and computer-aided design technology for the steel structure enables these hatch cover panels to accommodate higher container loadings, while keeping panel weights within the permitted maximum for handling by shore cranes.
Bulkers
Onboard equipment for the bulk shipping sector must be specially designed to take into account the hazardous nature of unpackaged bulk cargoes and the wide variation in port facilities to handle the loads. Bulker equipment must therefore be built to maximise capacity and efficiency as well as safety.
Among our targeted solutions is a loading/unloading system which provides a range of tools, including options for handling a variety of self-discharge cargoes, thereby streamlining bulk operations considerably. This system is designed to help short-sea shippers load and unload more cargoes faster, thus increasing ships' revenue.
Tankers
It is our objective to develop and supply high quality solutions and equipment to tanker owners and operators, in order to support their productivity and value generation.
As the world's leading supplier of hose handling cranes for tankers, we know that standardised design and cost efficiency in production are key elements in this market segment. All our cranes are designed in accordance with Oil Companies International Marine Forum (OCIMF) requirements. Specialised needs for compliance, such as for tankers carrying explosive substances or other matters related to safety, are handled by the company's team of experienced designers.

CONTAINER, BULK, TANK
Winches, cranes and specialized hatch cover designs
Cranes, Cargo
Cranes, Other
Davits
Hatch Covers
Training products
Winches, electric
Winches, hydraulic
TTS products for Container, Bulk and Tank
TTS services for Container, Bulk and Tank