麦基嘉FibreTrac研讨会及技术演示获客户好评
16 4月 2019
阅读时间

计算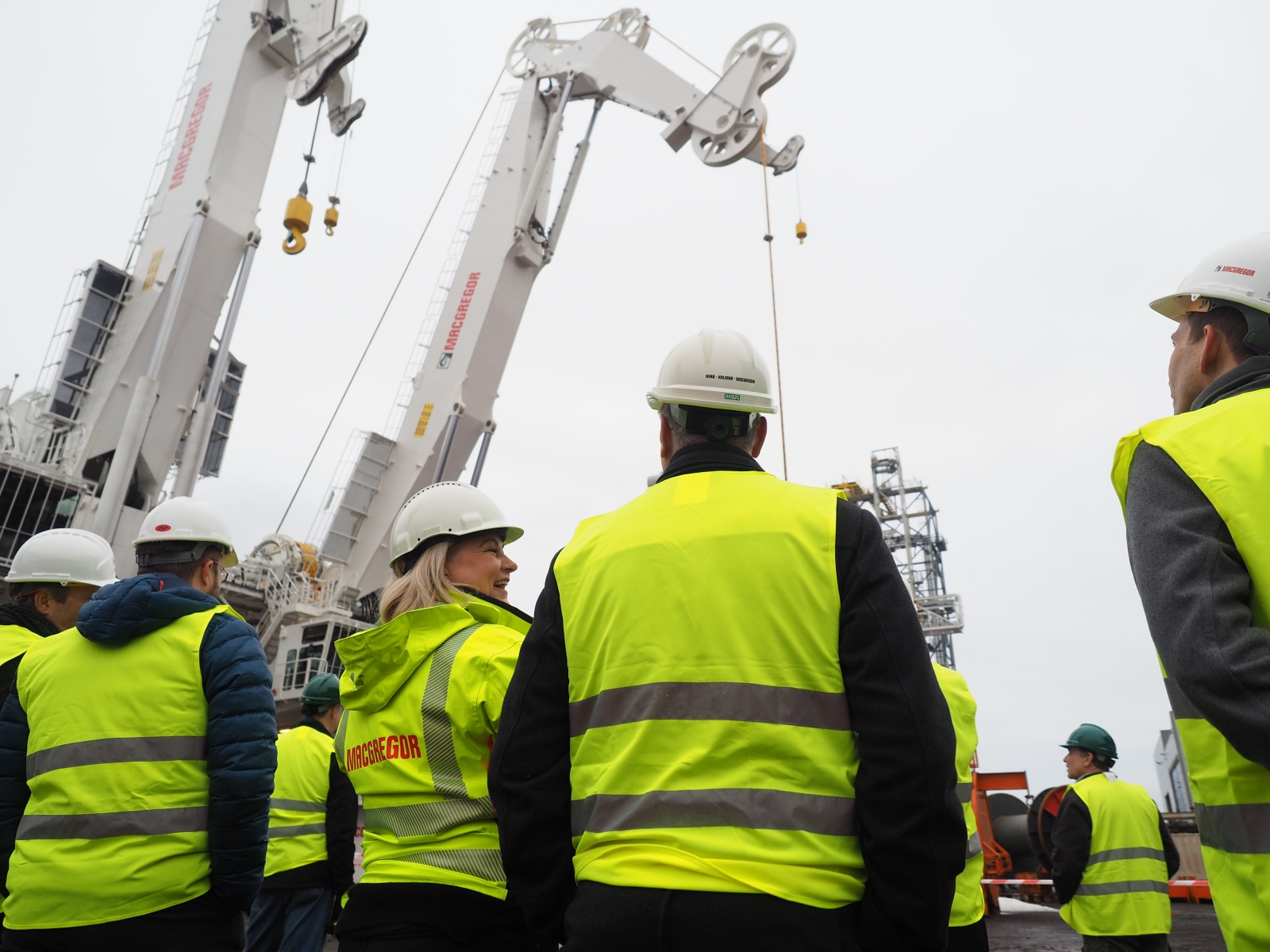 MacGregor invited its Load Handling Solutions customers to Kristiansand for a seminar on 13 February followed by a technology demonstration the next day to present and publicly launch the newly developed MacGregor FibreTrac crane.
This fibre-rope crane radically expands the depths to which loads can be lifted thanks to neutrally buoyant rope. By employing fibre-rope technology, a smaller crane and vessel can be used for more assignments, and owners are able to bid for a wider range of contracts.
First real fibre-rope crane
"Since 2010, fibre ropes have been on the agenda for MacGregor. We are confident that fibre ropes are the future for offshore cranes", says Høye Høyesen, Vice President, Advanced Offshore Solutions. "On the other hand, the market has been reluctant to order the first of such cranes. Therefore, we had to build a fibre-rope crane ourselves, to showcase and prove that the technology works," continues Høyesen.
The main objective for the seminar was to show the new product, and to present the development process and the critical technologies that have been woven together with DNV GL and our partners.
The result of this cooperation is a 150t active heave-compensated offshore crane equipped with a Deep Water Capstan from Parkburn Precision Handling Systems, and 88mm Dyneema fibre rope made by Lankhorst and terminated by Applied Fiber. It is fully digitalised and includes a comprehensive Lift-Line Management System that makes use of a precision imaging and monitoring device by Visiontek and an advanced algorithm for predicting lifespan for each point along the rope.
The crane is tested, verified and stamped under DNV GL's ST-0378 - "Standard for offshore and platform lifting appliances", and is in the final stages of completing the newly developed ST-E407 - "Rope based deployment and recovery systems for designated service."
With ship owners, ship designers, operators, yards and brokers able to freely discuss with the design partners the various challenges and successes of creating this product, the feedback was positive and enthusiastically so. Comments indicated that it was a well-organised, informative and mutually constructive gathering from which MacGregor should be able to see positive results in the near future.